Phineas & Ferb, two brothers with incredible imagination and the ability to invent massive and fun creations in their backyards; this show is full of crazy adventures and incredibly talented animal species. Have you thought about what these animals look like in real life? Here is Phineas & Ferb characters in real life.
---
1. PLATYPUS
Platypus can't precisely be detectives, but they are for sure wise and can be pretty dangerous. An interesting fact about them is that they glow under ultraviolet light. 
Disney Channel may not have been far off with when they colored Perry the Platypus bright teal. It turns out real-life platypuses are blue-green, too, at least when they're under an ultraviolet spotlight.
A study shows that if scientists shine an ultraviolet light, just a little too short for humans to see, on a platypus, then the animal's brown body reflects bright blue-green light, George Dvorsky reports for Gizmodo. Emitting light of one color after absorbing light of a different color is called fluorescence, and scientists only recognize a couple of known fluorescent mammals. Now platypuses have joined the exclusive club.
---
2. CHIHUAHUA
More secret agents work with Perry, and that includes Pinky the Chihuahua. She is Isabella's pet, one of Phineas and Ferb's friends, and who happens to be in love with Ferb. Pinky seems very inoffensive and minding her own business all the time until she's needed in action.
Chihuahuas can be quite helpful pets if appropriately trained. Relative to their bodies, Chihuahuas have the biggest brain in the dog world. They're quick-witted and easy to train. However, they're not easy to housebreak due to a tiny bladder and a willful personality. As desert dogs, they're also not too keen on the rain or cold.
---
3. PANDA
Now let's talk about Peter the Panda. This one is another secret agent from Seattle. He used to be Doofenshmirtz' enemy before Perry, but now he's the enemy of a scientist named Professor Mystery. Panda bears can be vengeful if you provoke them.
---
4. RABBIT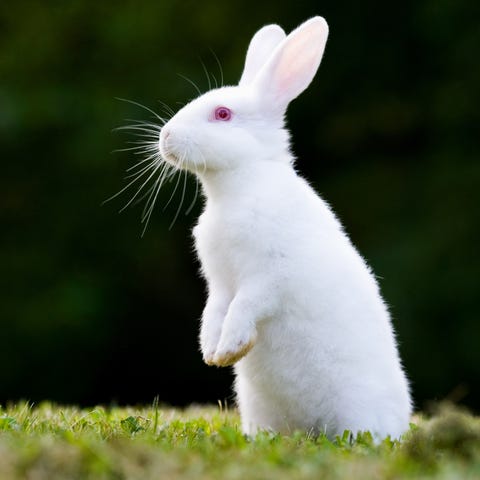 Dennis, a rabbit agent obsessed with carrots, so much that he even gets captured because of his obsession; he is a good agent, although sometimes blinded by his greediness. Something rabbits are known for is their greediness, so we are sure Disney didn't make Dennis's personality like that for no reason. 
Rabbits like to eat a lot, which leads to concerns that your pet rabbit could die due to overeating. Because rabbits are herbivores, they spend most of their time foraging and grazing. So, rabbits should be provided with an unlimited amount of grass hay and a small handful of vegetables daily. Otherwise, they could die. 
IF YOU LOVED THIS ARTICLE ON PHINEAS & FERB CHARACTERS IN REAL LIFE, VISIT OUR CHANNEL ENDLESS AWESOME TO WATCH YOUR FAVORITE CHARACTERS COME TO LIFE!
Contact us if you want to be added on this article.