---
Table of Contents:
---
FAST FOOD ADVERTISEMENTS
Image Source: Reddit – itgeek920/ Twitter – DaemZero – ikemenfangirl – ZhugeEx
1. McDonald's Hokkaido Salmon Burger – McDonald's Singapore's limited-edition menu got a touch of Japan. With that, it is promoted through a manga-inspired ad. Undoubtedly, the visuals made the Salmon Burger extremely appetizing!
2. Wendy's X Chico with HoneyWorks Collaboration – Japan's Wendy's got a chic and grand collaboration with the music group, ChicoHoney! The advertisement features Hikari Shoumeiron, who definitely sprinkled her colorful and lively self with the ad. Of course, the newly introduced menu items are to crave for.
3. KFC X Mr. Love Collaboration – Mr. Love: Queen's Choice's fangirls are raving with KFC's collaboration with the popular Chinese game. With the stunning visuals of the game's leading men, this ad is effective for sure. 
4. KFC X Genshin Impact Collaboration – This is one of the best manga ads ever created! A Diluc Bucket Meal and tons of freebies will be graced upon you once you buy their meal. Appearance-wise, it's undoubtedly 10 out of 10.
---
7-ELEVEN ADVERTISEMENTS
1. One Punch Man Bonus Cover – This advertisement collaboration is a smart move. You can read a bonus chapter from the infamous One Punch Man manga upon purchasing the 8th Volume from 7-Eleven, as revealed by One Punch Man Fandom Wiki.
2. Limited-Edition 7-Eleven Manga – 7-Eleven got its own manga now! The Love is More Than Convenient manga features the story of a young lady who fell in love with the 7-Eleven staff. According to the Anime News Network, 7-Eleven hired Mao Momiji for the manga's creation.
---
LIQUOR ADVERTISEMENTS
1. Sapporo's Manga-styled Advertisement – Sapporo's manga advertisement looks exquisite. The line art and visuals are compelling too. Of course, the manga's story has a touching twist and also showcases the legacy of the oldest beer brand in Japan's culture. That said, this is definitely one of the best manga ads introduced in Australia!
2. The Drops of God Manga – This manga is a good way to advertise high-end Japanese wines. The manga's art style and the story will capture your interest and persuade you to try these wines. 
---
CLOTHING ADVERTISEMENTS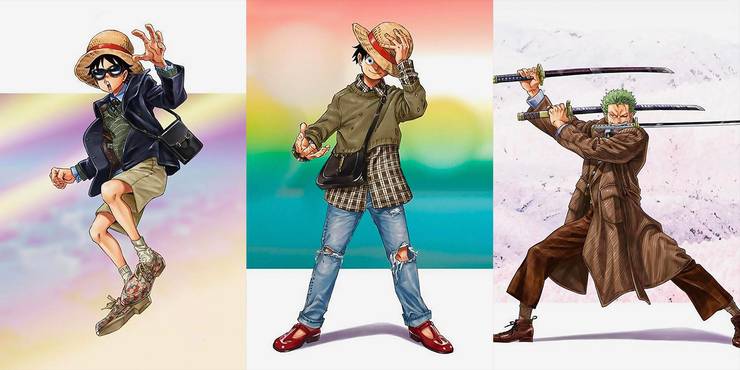 1. Attack On Titan Magazine Cover – Since Levi is undoubtedly popular with women, his appearance on Kodansha's Frau fashion magazine is a smart move to boost sales. Inside the magazine, the fans can bag a freebie of the cover image with a clear file, according to the Anime News Network.
2. Gucci X One Piece Collaboration – This collaboration is another best manga ad ever created! The two strongest Straw-hat Pirates donned high-end clothing from Gucci. As Luffy and Zorro posed, they strayed from their quirky selves and embodied their cooler and stylish character. Without a doubt, they both looked fresh and lavish!
---
SHOE ADVERTISEMENTS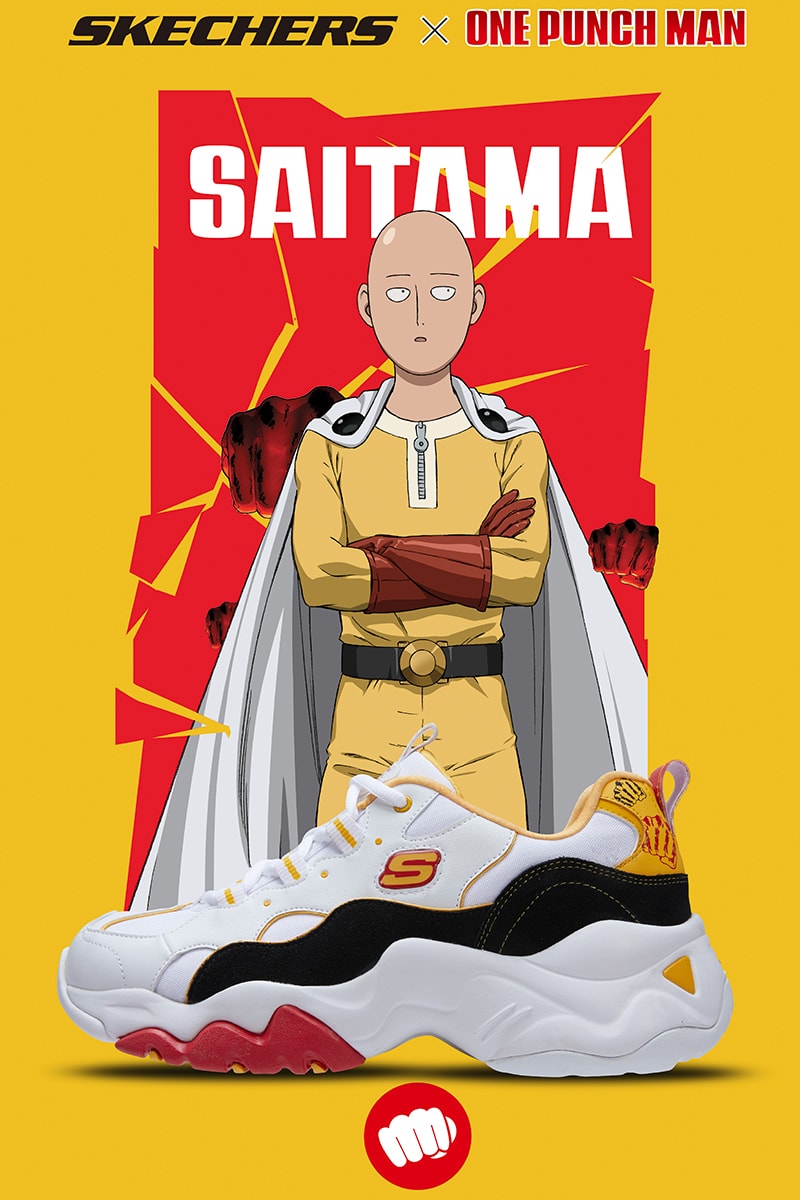 1. Fila X Evangelion Collaboration – If you want to own your own mecha from the Evangelion series, you can have it through a pair of Fila shoes! The Fila and Evangelion collaboration perfectly captured the features of the character's mecha in their shoe designs!
2. Skechers X One Punch Man Collaboration – This shoe collaboration is insane! Just like the first shoe advertisement we've featured, the Skechers and One Punch Man incorporated the characters' signature looks into the shoes. According to Hypebeast, the shoes, however, can only be bought from Singapore. 
---
Contact us for more information.
---
References:
https://www.reddit.com/r/singapore/comments/j7fuh9/the_new_mcdonalds_ad_for_the_hokkaido_salmon/
https://twitter.com/DaemZero/status/1027548339020038144
https://twitter.com/ikemenfangirl/status/1282834671764553730
https://twitter.com/ZhugeEX/status/1369294356998406145/photo/4
https://onepunchman.fandom.com/wiki/Seven-Eleven
https://www.animenewsnetwork.com/interest/2018-01-09/love-is-more-than-convenient-in-limited-7-eleven-manga/.126223
https://natalie.mu/comic/news/264469
https://theshout.com.au/sapporo-launches-national-manga-inspired-campaign/
https://www.infocubic.co.jp/en/blog/general/guide-to-marketing-using-manga/
https://dropsofgod.fandom.com/wiki/The_Drops_of_God
https://www.ungeek.ph/2021/01/fila-x-evangelion-sneaker-line-revealed/
https://www.facebook.com/CityboyTH/posts/1113192472457987
https://hypebeast.com/2021/1/skechers-one-punch-man-collection-release
https://www.animenewsnetwork.com/interest/2014-06-27/attack-on-titan-levi-lands-on-women-fashion-magazine-cover/.76025
https://screenrant.com/one-piece-gucci-fashion-art/
https://www.youtube.com/watch?v=xaO0rzKmhYQ&ab_channel=SapporoAustralia