Shark Tank is a reality TV show that gives entrepreneurs a once-in-a-lifetime opportunity to showcase their business to "The Sharks" or investors and close a deal with them. This article will feature the top 10 youngest entrepreneurs in Shark Tank history to prove that age doesn't matter – even in business.
---
1. Kiowa Kavovit
The youngest entrepreneur who joined Shark Tank is Kiowa Kavovit. At six years old, she came to the show with her father, Andrew, to present BooBoo Goo. Her product is an organic, all-natural liquid bandage.  According to Investors Digest, Kevin O'Leary offered $100 000 in return for 25% of the company, which the father-and-daughter duo accepted.
---
2.

Cassidy Crowley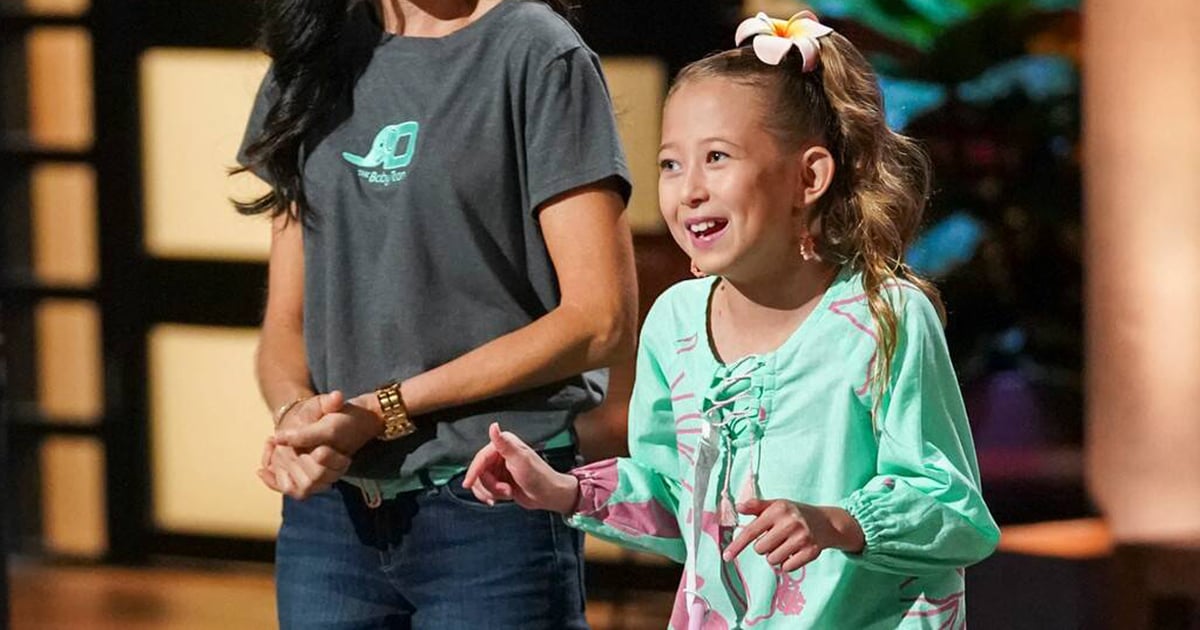 The 7-year old Cassidy Crowley is such a loving and attentive sister that she created an innovative, 2-in-1 spoon and teether for her baby sister after seeing how she chews on anything she gets ahold of. At 10, she presented to the Sharks her invention, the Babytoon, and eventually got a deal with Lori Greiner. Her product is now sold worldwide, as revealed by Shark Tank Tales.
---
3.

Mikaila Ulmer
Putting up a small lemonade stand during summer is an excellent way to earn money for kids. But 10-year old Mikaila Ulmer took it to a different level by creating lemonade with honey and flaxseeds. As reported by the Austinot, Mikaila found the recipe from her Grandma Helen's old cookbook. Daymond John closed a deal with the girl, and now, Beesweet Lemonade is sold across the country.
---
4.

Ryan Kelly
Pet lovers loved this idea of 11-year old Ryan Kelly turning unappealing dog treats into all-natural treats that are as good as human food. According to the Shark Tank blog, Ryan, with the help of his mother, Daniella, successfully got into over 30 stores and sales are excellent. However, they still need to expand and get help for the production as orders increase swiftly.
---
5.

Maddox Pritchard
One of the simplest yet useful inventions presented in Shark Tank is the Measuring Shovel by Maddox Pritchard. He was only 13 years old then, but he knew how difficult it is to dig and estimate measurement at the same time, especially when working near pipes. Unfortunately, the Shark Tank Tales says that the shovel is still unavailable for sale, but surely, many await it in stores.
---
6.

Andrea Cao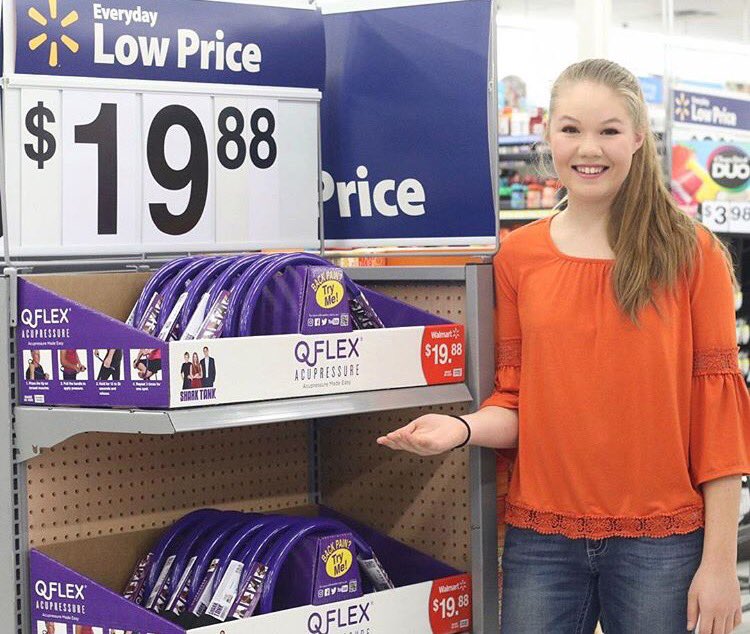 Qflex is an acupressure and massage tool invented by 13-year old Andrea Cao. Inspired to help her mom, who is suffering from back pains, Qflex made its way to the market after Andrea successfully convinced Barbara Corcoran and has sold more than $1.3 million, according to Shark Tank Tales.
---
7.

Rachel Zietz
The 15-year old Rachel Zietz is one of the most unforgettable young entrepreneurs in Shark Tank. While others entered the show hoping to start their business, Rachel already has her brand,  Gladiator Lacrosse, and has even sold $300 000! In a short excerpt of her proposal in Shark Tank uploaded in her Youtube channel, we can see how the Sharks are amazed by her passion and wits. As a result, she was able to close a deal with them and is now one of the youngest millionaires, according to Moms. 
---
8.

Sam Nassif & Oliver Greenwald
Since fifth grade, Sam Nassif and Oliver Greenwald had this problem like other kids do – messy, melting ice cream on their hands. Thus, at 15 years old, they invented Drip Drop – an ice cream cone with an edible waffle ring to catch dripping ice cream. The Shark Tank Tales revealed that they are now very successful, as they directly supply ice cream shops with Drip Drop. 
---
9.  

Jason Li
In this world of constantly upgrading gadgets and technology, 16-year old Jason Li thought of reducing electronic waste by recycling old devices through his company, IReTron. According to the Shark Tank blog, they buy these gadgets and restore them for resale. He got a deal with Barbara Corcoran and is presently working on a new business, UProspie while studying at Chicago University.
---
10.

Benjamin Stern
At the age of 16, Benjamin Stern decided to start a business on eco-friendly shampoo balls. This innovative product, which he called Nohbo, and his passion for making it work convinced Mark Cuban to close a deal with him. Though he had problems with the product's formulation, he didn't give up and is now quite successful, as reported by Shark Tank Tales. 
DID YOU LOVE THIS LIST OF THE TOP 10 Youngest Entrepreneurs in Shark Tank History? IF SO, VISIT OUR CHANNEL EVERLAST VALUE TO WATCH MORE CONTENT LIKE THIS!
Contact us for more information. 
References:
https://www.sharktankblog.com/
https://www.inventorsdigest.com/articles/who-is-the-youngest-person-to-appear-on-shark-tank/
https://sharktanktales.com/best-of-shark-tank/best-young-entrepreneurs-shark-tank/
https://austinot.com/beesweet-lemonade
https://www.youtube.com/watch?v=Idl-x1PLD5Y
https://www.moms.com/20-kids-who-became-millionaires-before-graduating-high-school/