A television show created by Seth MacFarlane for FOX, Family Guy revolves around the crazy Griffin family and all of their shenanigans. With that, here's a list of the top Family Guy facts.
---
1. Peter Griffin Was Inspired By A Real Person
Peter is inspired by a security guard at the college that MacFarlane, the creator, attended in Boston. He said that he loved his thick heavy accent and deep voice. And as soon as MacFarlane thought of the idea for Family Guy, he knew that this is what the Griffin family's patriarch should sound like.
---
2. The Main Cast Makes $225,000 Per Episode
Some of the main cast members may have started out on the show when they were first trying to get their foot in the door, but now, the show has some of the biggest names in Hollywood on their cast list. The actors behind the characters make some of the biggest paychecks in the business. In 2013, The Hollywood Reporter revealed that "According to multiple sources, the four-member voice cast was able to secure between $175,000 and $225,000 each per episode for at least two more seasons – and as many as five seasons of the series." They're living the dream!
---
3.

Fans Are The Reason That It's Still O

n-Air
Family Guy has been around for a pretty long time, and as a result, the show has garnered a vast population of dedicated fans. When this show was canceled in 2002, fans created an online petition that reached worldwide recognition and gained over 10,000 signatures. Finally, after three long years off the air, the show was brought back with a fresh new perspective. Never underestimate the capabilities of true fans.
---
4. Youngest Executive Producer In Television
Seth MacFarlane started working on this show when he was still in college. Although he kept getting turned down by different networks and producers, he knew that he had created something special. It looks like everyone should have listened to this young producer, as his show is now one of the most successful of its kind and has won so many awards it's easy to lose count. So to the young generations of creators nowadays: Never stop believing in your potential!
---
5. Meg Is Played By Three Different Actresses
The first actress who voiced Meg was Lacey Chabert. She is best known for her role as Gretchen Weiners in Mean Girls. After Lacey left the series to pursue other projects, Mila Kunis took over this role and has remained as Meg's voice since then, even though she is now one of the most sought-after actresses in Hollywood. The third actress, or rather performer, is used for the many musical scenes and numbers Meg is featured in. Her name is Tara Strong. Who knows? Maybe the next could be you!
---
6. The show has won 6 Emmys
Family guy was nominated for a Grammy in 2011, the most coveted award in the music industry. The show is most known for its accomplishment of being nominated as "Outstanding Comedy Series." This was the first time that an animated series was nominated in this category for almost fifty years. Amazing how much a well-elaborated production can accomplish!
---
7. Family Guy Creators and South Park Creators Don't Like Each Other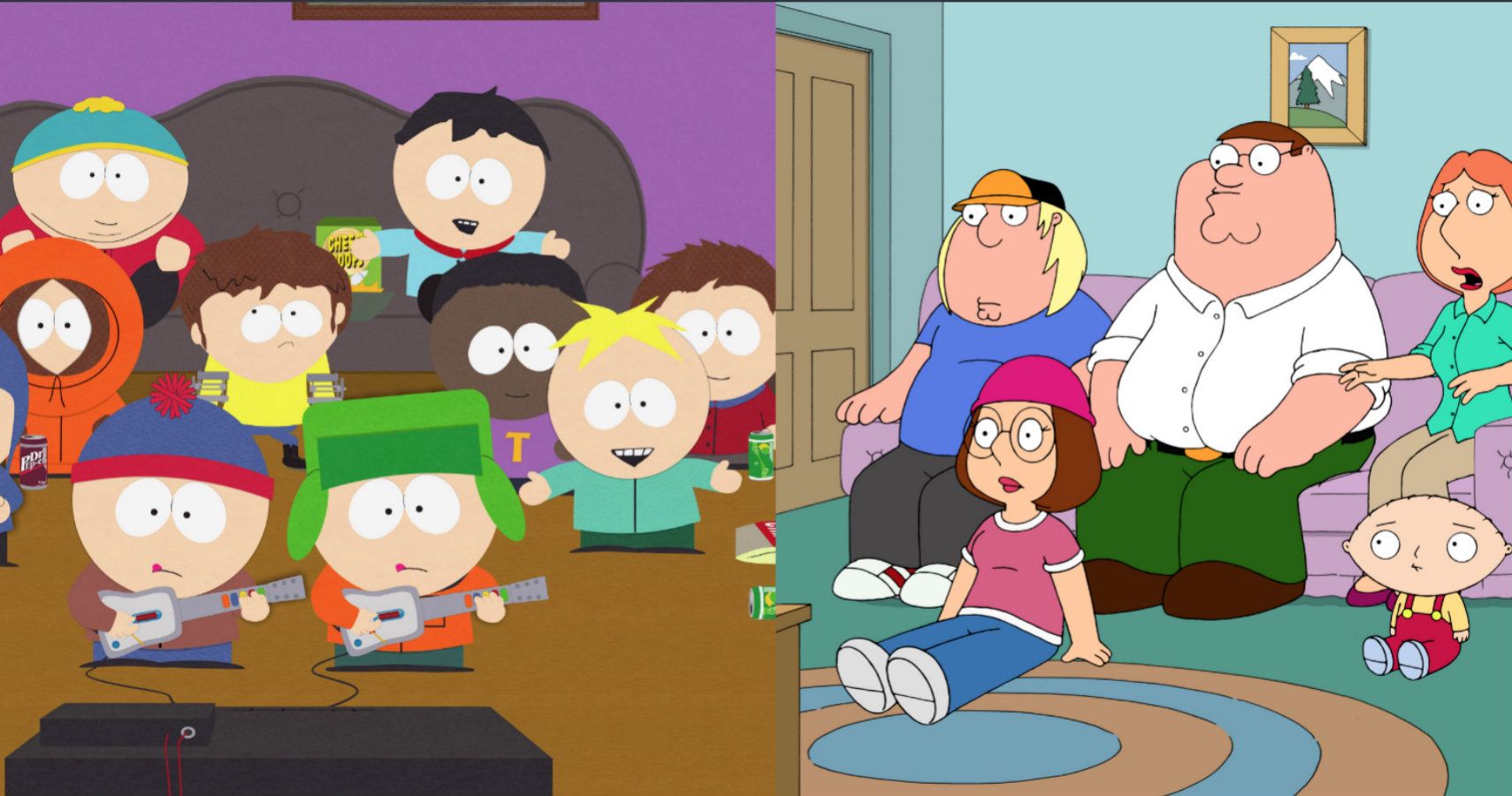 South Park is another show on TV that is mainly about poking fun at its characters, history, and everything pop culture. Even though the two shows are similar, the creators of South Park are not fans of the show and actually have stated in multiple interviews that they don't like the creators of Family Guy. As a result of this feud, the shows enjoy poking fun at one another. Luckily, everyone is able to take a joke and nothing has escalated among the creators of the show. This is what happens when you have a real good sense of humor!
---
8. It Was Supposed To Be A Series Of Shorts
Family Guy was a tough show to get on the air, as not many people were willing to take the risk of putting such a show on television. When Seth MacFarlane first got someone to agree to his show, it was supposed to be a series of shorts that would not be on air for very long.
Obviously, this big hit show was just what the network was missing. And now, the show has been on the air for almost two decades. The characters have become household names, and everyone can't seem to get enough of their crazy antics!
---
9. Mila Kunis Was Only 15 When She Started On The Show
When Mila Kunis first started voicing Meg, after Lacey, she was brand new to the acting scene and eager to get her name in the door in Hollywood. Today, she is one of Hollywood's biggest names who always pops up with leading roles in new movies. This is the main reason why Meg's role in the show has seemed to diminish a little bit, since Mila has become a lot busier. She has been voicing Meg for almost twenty years, so there is no way that she can quit now, no matter how big she gets!
---
10. Almost Every Episode Has Two Versions
One of the versions is edited for TV, meaning that it has everything that is allowed to air on TV and nothing that isn't. The episodes meant for DVD have a lot more humor and other scenes that would get flagged on TV. Most fans of the show prefer the episodes on DVD because they get the full Family Guy experience.
---
11. An Episode Takes Forever to Finish
To create just one episode of Family Guy, it takes a year of shooting, filming, and editing to get everything just right. As a result, they have to work on multiple episodes at a time to ensure that viewers are getting a consistent number of new episodes instead of waiting an entire year for a new one. Impressive how much work it takes to make people laugh!
---
12. Bonnie Swanson Was Pregnant For Seven Years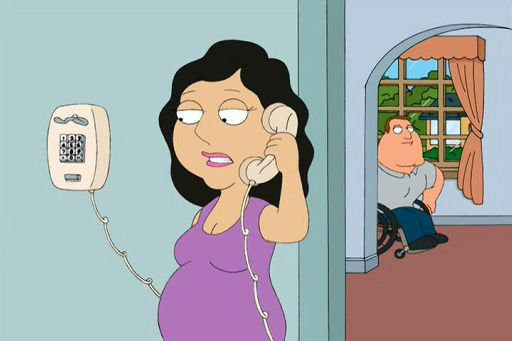 Bonnie Swanson is the wife of Joe and the neighbor of the Griffin family. The couple has two children, Kevin and Susie; however, Bonnie was pregnant with Susie for the first 116 episodes of the series. Peter even acknowledged in one episode that Bonnie was pregnant for over six years and told her that she had to have the baby sooner or later.
This show is different because although it acknowledges the time changes, the characters never really age or change much in appearance or personality.
---
13. Lois Was Originally Blonde
Only right before the show was complete was when the creators decided to give her red hair. This may explain why Chris has blonde hair in the series, as his mother was meant to be a blonde.
---
14. Megan's Full Name Is Megatron
Yep, it turns out that after her mother named her Megan, her father took it upon himself to have her name changed to Megatron. But despite Megatron being her actual name, she is still commonly called Megan by her family and teachers. Meg always knew that her real name was Megatron, but she did her best to hide it. Would you hide it too if it were you?
---
15. Chris' Middle Name Is Cross
Chris is the middle child in the Griffin family. So, it makes sense that Chris' middle name is Cross, seeing that his father was raised in a very religious family and it was stated that he was very dedicated to religion in his younger years.
IF YOU LOVED THIS ARTICLE ON THE TOP FAMILY GUY FACTS, VISIT OUR CHANNEL ENDLESS AWESOME TO KNOW MORE ABOUT YOUR FAVORITE SHOWS!
Contact us if you want to be added on this article.