Netflix recently released a series all about the adventures of twins who casually live among dragons. Though the characters are far from realistic, we tried our best to find real-life versions you will surely enjoy. With that, here are the Dragons: Rescue Riders characters in real life.
---
1. LOGAN LERMAN
Let me introduce you to Dak, a young boy with stunning green eyes. Protected by his tunic made of dragon scales, this character was amazingly raised by dragons themselves. And because of this, he gradually learned how to communicate with them. Dak also grew to become an overall empathetic and helpful individual.
We all know Percy Jackson, the attractive Greek demigod. Played by Logan Lerman, this character with stunning eyes will also do anything for the sake of his friends and family.
---
2. JANE LEVY
Another main character, Leyla, is the twin of Dak. And just like her twin, she can talk to dragons. Young and hopeful, this character has a burning passion for singing. Zoey, of Zoey's Extraordinary Playlist, is also a young and hopeful girl who can utter any tune. Played by Jane Levy, Zoey is incredibly smart and overflows with talent. Aside from their similarities in personality, you cannot deny how identical they look.  
---
3. BLUE TOKAY GECKO
Fastfin dragon, Summer, is the next dragon on the list. This yellow and greenish character is described as quick-witted and friendly. And just like the other dragons, she has a playful side to her personality. Summer has a long tail and slender body, just like the Blue Tokay Gecko. With a vibrant blue color and orange spots, this creature indeed resembles Summer. What do you think?
---
4. RED-EYED CROCODILE
Confidently crawling his way onto our list, Cutter is the cocky dragon in the series.  This dark brown dragon with spikes on his head indeed looks intimidating. But in reality, Cutter has a kind heart dedicated to helping others. The Red-Eyed Crocodile Skink is also a dark brown creature with spikes. However, this creature is not equally active as Cutter. In fact, they are introverted and are only active during dusk or dawn. Nevertheless, both are impressively strong and fierce. 
---
5. PIG-NOSE FROG
Say hello to the purple and stout dragon known as Burple. His silly-looking tiny wings does not stop him from being a helpful friend. His real-life equivalent may look unreal, but I promise you this is not a scam. The Purple Pig-Nose Frog looks like he is dealing with a lot in life. Like Bruple, this frog is literally one of a kind. They have unfortunately been listed under the endangered animals by the IUCN Red List because of habitat destruction.
---
6. BEARDED DRAGON
Moving on to the last dragon on our list, Aggro is the lover of Cutter. This red Firefury dragon has an impressive ability to glow in the dark. Can you imagine if humans had that ability? I bet we would start playing with ghosts. Anyways, this skilled character has a feisty personality. The Red Bearded Dragon is territorial and aggressive. And just like Aggro, they have a fiery red color with hints of yellow.
---
7. SOCOTRA ISLAND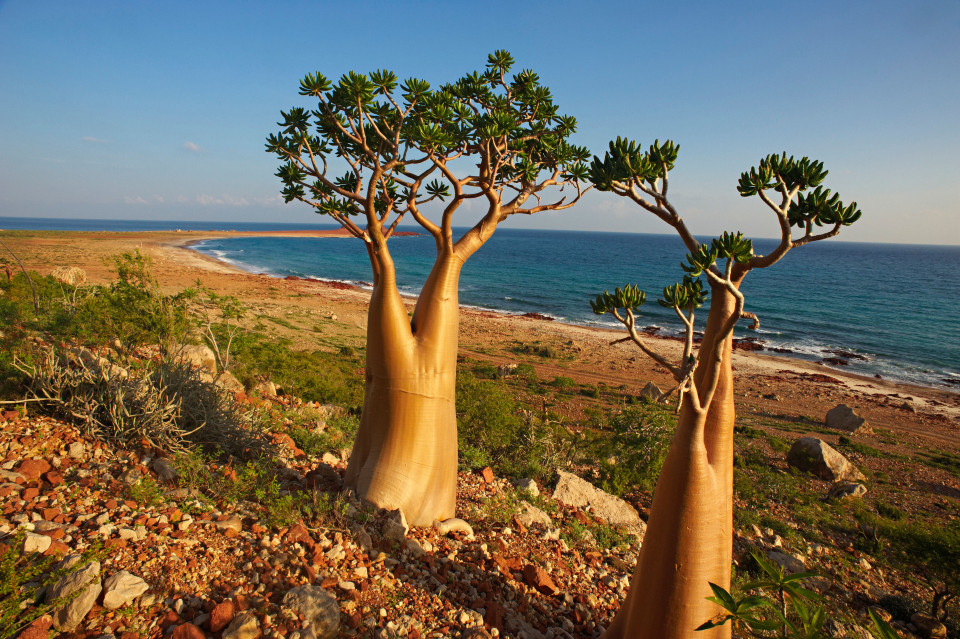 You probably did not know this, but there is an island on Earth called the "Dragon's Blood Island" located in Yemen. Yes, the Socotra island is, according to National Geographic, "where the weird things are." And you will agree once I tell you what is on the island. Did you know that there are trees on this isolated island that literally bleed? Also, there snails that climb trees, peculiar reptiles, and numerous animals that cannot be found anywhere else in the world. This island is the real dragon world. 
IF YOU LOVED THIS ARTICLE ON DRAGONS: RESCUE RIDERS CHARACTERS IN REAL LIFE, VISIT OUR CHANNEL ENDLESS AWESOME TO WATCH YOUR FAVORITE CHARACTERS COME TO LIFE!
Contact us if you want to be added on this article.