Roblox is an online game where you can create your own avatar, design your own world and play with millions of other people. With countless different players logging in every day, some characters have already made a name for themselves. With that, here are the Roblox characters in real life.
---
1. SHIBA INU
Let's start our list with the viral internet sensation, Doge. This meme started in 2013, but until today, it remains relevant. That's why Roblox included a gear dedicated to Doge, the Attack Dog. It perfectly captured the effortless quirkiness of the Shiba Inu dog. For sure, Doge is happy about the tribute. If you want your own Doge, you can get him in the avatar shop in Roblox.
---
2. ALY-CHAN
Next, Roblox created a bundle dedicated to Sun Wukong, a god of trickery from Chinese mythology. This bundle bears similarity to the cosplay done by cosplayer Aly-chan from Cure World Cosplay. Though Aly-chan's cosplay has more facial hair, the rest still looked akin to each other.
---
3. LeBaconDeCheval
Roblox created another epic bundle, the Chivalrous Knight. Who doesn't want to own and become a knight? Roblox just made way for dreamers to enliven their dreams. This bundle looked akin to Imgur user LeBaconDeCheval's Elite Knight cosplay. Though LeBaconDeCheval's armor incorporated chainmail, most of the parts still looked bear the same appearance and epicness.
---
4. Lil Nas X
It looks like Roblox knows how to widen its horizon. They had a collab with a Grammy-winning artist, Lil Nas X. The look they created for Lil Nas X mirrored the outfit he wore during the Grammy Awards 2020; the fabulous pink suit and fedora totally rocked! Also, this Roblox outfit was used by him in his epic virtual concert in the game.
---
5. Sylvester Stallone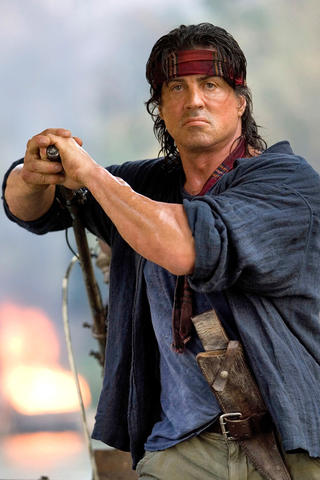 Yes, this is the Roblox version of the infamous character played by Sylvester Stallone, Rambo. This bundle looks action-packed; it even possesses the same outfit and muscular physique of Sylvester in the film. This kind of avatar can make a creative and fun game.
---
6. Guy-Manuel
Last on our list is the accessory helmet called Exoflex Helmex. This hat bear similarity with the helmet of Daft Punk member Guy-Manuel de Homem-Christo. The reason for it is that Guy-Manuel's helmet is the inspiration for it.
IF YOU LOVED THIS ARTICLE ON BEST ROBLOX CHARACTERS IN REAL LIFE, VISIT OUR CHANNEL ENDLESS AWESOME TO WATCH YOUR FAVORITE CHARACTERS COME TO LIFE!
Contact us if you want to be added on this article.