Whether you admit it or not, we all dreamed of living in the animated film world, a place where imagination has no boundaries. And while some films create bizarre and strange characters, several are slightly on the spectrum's realistic end. Hero Elementary is an innocent animated show about students practicing their superpowers. With that, here are the Hero Elementary characters in real life.
---
1. ISAAC RYAN BROWN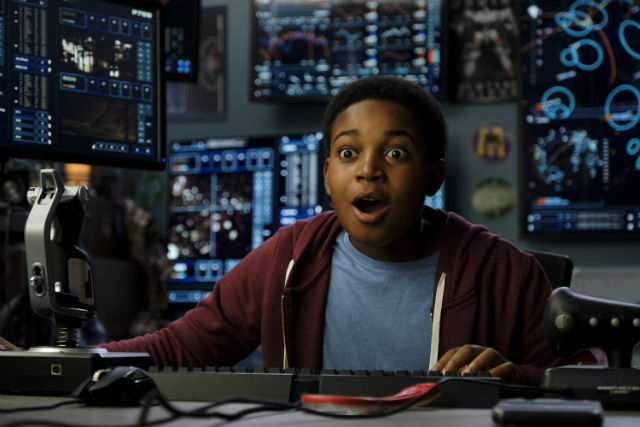 Almost every single superhero film has that one nerdy hacker friend who memorizes scientific formulas for fun. In this animated film, AJ Gadgets plays that exact role. Yes, his last name is Gadgets—but we will talk about that another time. His superb computer skills are on the same level as Wade from Kim Possible. Played by Issac Ryan Brown, this communication guru has a huge brain and can operate any gadget you throw at him. But their similarities don't stop at their skills; you cannot deny that they look almost identical. 
---
2. KIRA KOSARIN
A beautiful Latina who can fly but is afraid of heights, Lucita is said to be an overall great leader. Phoebe Thunderman from Nickelodeon also has high cheekbones, brown hair, and a great smile. Played by Kira Kosarin, Phoebe is a caring, supportive, and empathetic friend like Lucita. Interestingly enough, their costumes are remarkably alike: blue leggings and a blue skirt. However, Phoebe's powers are not even close to Lucita's. She has telekinesis, heat breath, and freeze breath. Who do you think is the better superhero? Would you trade having heat breath for the ability to fly? 
---
3. KELLY VITZ
Although short, Sara Snap's personality stands out. Her enthusiasm and courageous behavior is really out of this world. Sara's powers can truly make everyone jealous—super strength and teleportation. Can you think of a better duo? This fierce and kind character's real-life version also goes to a school for superheroes—Sky High. Magenta is the sidekick who has the odd ability to shapeshift into a guinea pig. She may be the punk, edgy version of Sara. Played by Kelly Vitz, Magenta also wears her hair up and is shorter than the other characters. 
---
4. SOFIA CARSON
Unlike teens nowadays, Freeze's hair color was not caused by immense boredom. Instead, the blue hair is a result of her power to freeze things. This character is a lovely student who wears orange goggles, purple gloves, and leg warmers to keep her cozy. Her human version, however, wears thick and warm clothes for the sake of fashion. Evie from Disney's Descendants is also a brave and blue-haired character. Played by Sofia Carson, Evie cannot turn things to ice, but she can do something better: Witchcraft.
---
5. JACE NORMAN
Who would have thought that the biggest member of the team would have a superpower of creating bubbles? There's absolutely no judgment there. He may look intimidating, but he has a heart of gold—which is why his human equivalent is Henry Hart of Nickelodeon's Henry Danger. This superhero sidekick, played by Jace Norman, also has a burning passion for fighting crime in his hometown. Their physical appearance and costume similarities are not the only things worth mentioning; both versions are willing to do anything to help their friends. Benny Bubbles is just the football player version of Kid Danger.
IF YOU LOVED THIS ARTICLE ON HERO ELEMENTARY CHARACTERS IN REAL LIFE, VISIT OUR CHANNEL ENDLESS AWESOME TO WATCH YOUR FAVORITE CHARACTERS COME TO LIFE!
Contact us if you want to be added on this article.