Genshin Impact is a rising Japanese game featuring an open-world environment and action-based battle system using elemental magic. And because of its interesting gameplay style and unique anime-style character design, it has grown in popularity in recent months. With that, here is a list of the best Genshin Impact cosplay.
---
1. ZHONGLI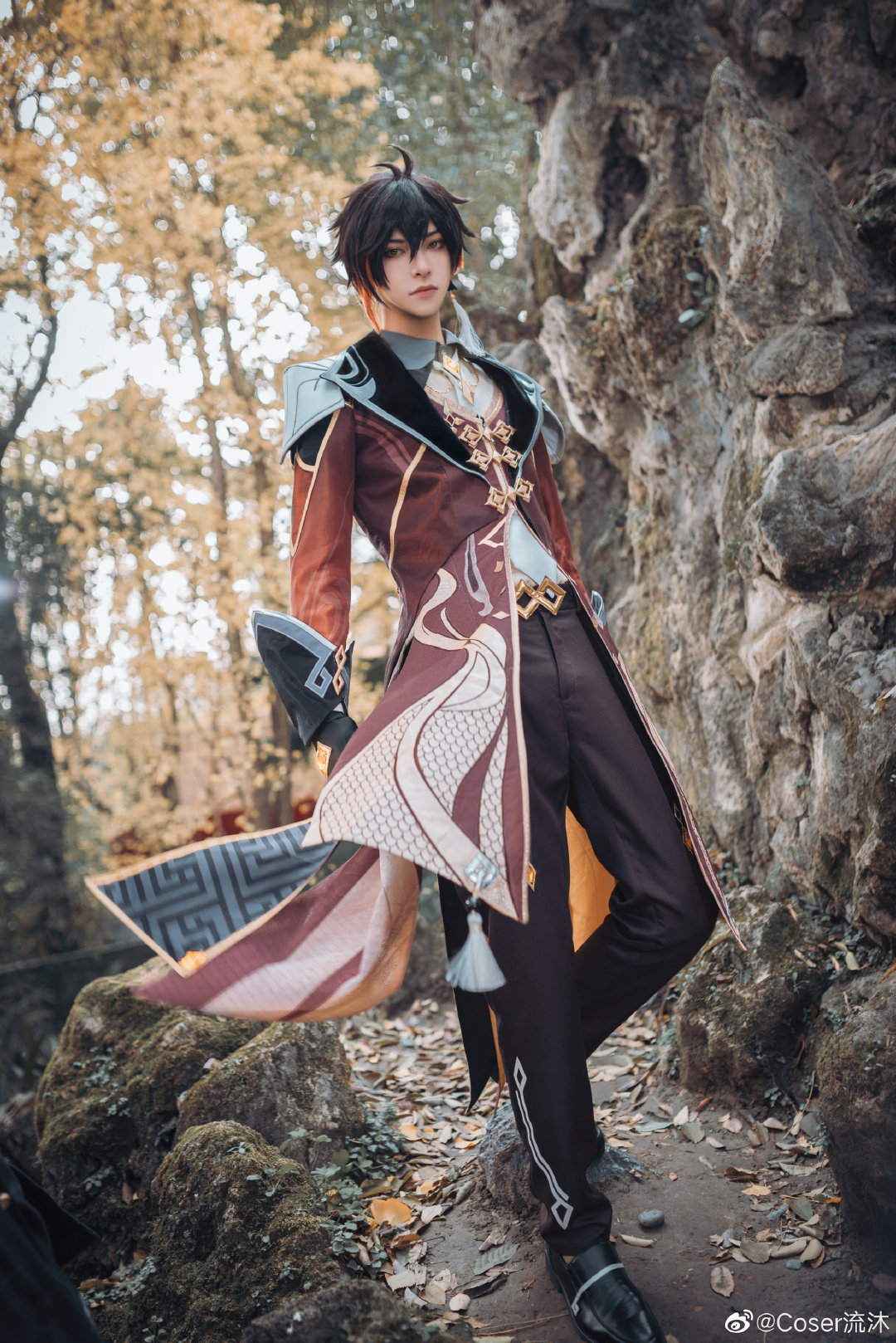 We're starting our list with the brilliant Zhongli portrayal done by cosplayer Coser流沐 from Weibo. The costume looked exquisite; the posture is accurate, even the calming aura of the background complimented the whole look. Undoubtedly, this cosplay successfully brought Zhongli to life.  
---
2. CHILDE/TARTAGLIA
Cosplayer TOUCH from Weibo presented a wholesome portrayal of Childe. Though his hair is slightly different since he used a brown-colored wig instead of orange, his cosplay remains fantastic. The overall look, partnered with Childe's bow, is on point! Additionally, the skillful photo-editing made TOUCH's cosplay look like it just stepped out of the game.
---
3. CHONGYUN
Cosplayer Yukina from Weibo slayed her cosplay of Chongyun. Her costume looks sharp, the make-up is on point, and her stance perfectly mirrors Chongyun's child-likeness. It seems like she's up for a challenging battle.
---
4. DILUC
Diluc's personality falls between the aloof and impatient spectrum. However, cosplayer Akiri_quitong from Twitter gave a different take on this character. Instead, he projected a calmer and gentle-looking Diluc. Moving on, the costume looks marvelous. Even the background and the props used exudes fantasy.
---
5. JEAN
Cosplayer 只是简言 (Zhǐshì jiǎn yán) from Weibo took her Jean cosplay to a different level. Her costume looks absolutely exquisite; the sword is phenomenal, and the background accentuated Jean's chivalrous character. This is, hands down, one of the best Jean cosplay ever created. 
---
6. KLEE
Our list also includes the adorable and energetic Klee. Cosplayer Miekowo.jewel from Instagram is the real-life version of Klee. Aside from her accurate costume, her youthful face made her cosplay mirror the child-like character of Klee. In addition to this, the upbeat aura of the photography done by yoshi_ltphotoraphy accentuated the cheerfulness of Miekowo.
---
7. VENTI
Lastly, cosplayer kaelcoser from Instagram presented a spot-on portrayal of Venti. The overall look mirrors the free-spirit appearance of Venti. He even incorporated a well-made wooden lyre that completed the whole cosplay.  
IF YOU PREFER WATCHING VIDEOS OF THE BEST COSPLAYS, VISIT OUR CHANNEL ENDLESS AWESOME TO WATCH YOUR FAVORITE CHARACTERS COME TO LIFE!
Contact us if you want to be added on this article.
.