This famous extraterrestrial hedgehog has TV shows, video games, and even movies dedicated to his journey. Needless to say, people love and adore him. So, if you are curious to see what he and the other characters would look like in our world, here is a list of the top Sonic cosplay.
---
1. Phantasmalila
We are starting with the secondary antagonist of the series. Metal Sonic is famous for portraying a more evil or sinister version of Sonic. And some cosplayers chose to display a less intimidating look of the character. However, as you can see in this picture uploaded to the Deviant Art website by user Phantasmalila, the cosplayer did a great job of representing Metal Sonic in his true form. 
---
2. SaiShiro1993
The anthropomorphic hybrid of a hedgehog and black arm, this character is Sonic's arch-rival. Very determined and ambitious, Shadow will do anything to achieve his goals. And his black and red appearance will undoubtedly intimidate you. User SaiShiro1993 made sure to look intimidating and sinister like the character. Cool, right? 
---
3. Yami-Ross
Let's proceed with another hedgehog in the series. Known as a cheerful and optimistic character, Amy is a pink hedgehog with bright green eyes. This accurate cosplay by Yami-Ross deserves an award. Everything is spot on, from the facial expressions to the costume. She even has the Piko Piko Hammer! 
---
4. LunaDialCos
As its full name suggests, Cream is a Rabbit. And like the character, Rabbits look as cheerful and sweet as they are. So, of course, cosplayers also look cute and charming when dressed like this character. Just look at this cosplay by user LunaDialCos, which was also uploaded to the Devian Art website. It looks pretty spot on!
---
5. Cyril-Sneer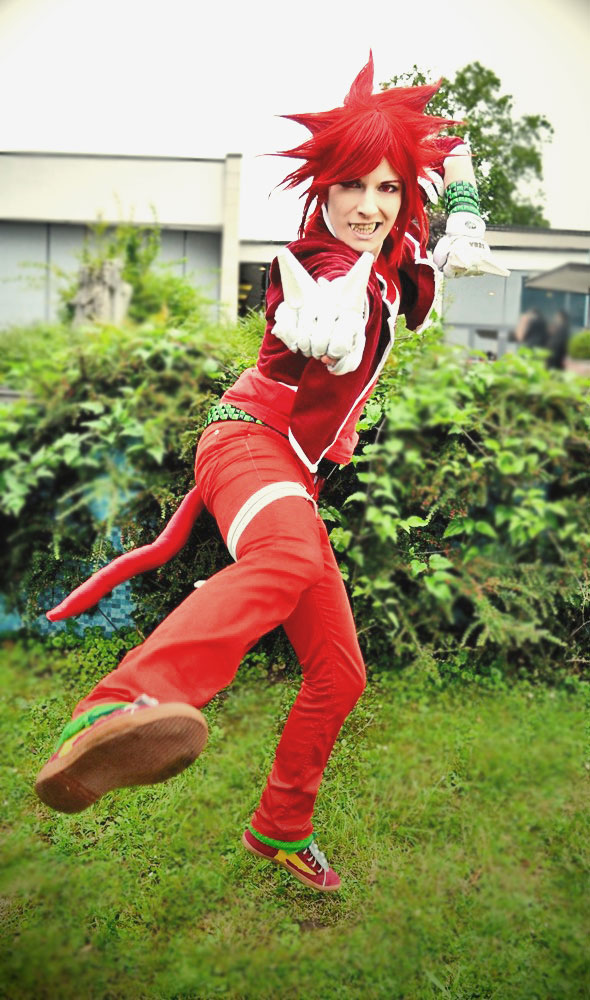 Some people assume that Knuckles is another hedgehog because of his looks, but he is actually an echidna, a very rare animal. And these creatures do have the same spiny features as hedgehogs. And, of course, the cosplay embodied this feature excellently. Just look at this look by user Cyril-Sneer. What do you think? 
---
6. Danabeth349 
Miles is a fox, but foxes can't fly like him with his tail spinning like the helix of a helicopter. The Screen Rant website made an article entitled "10 Cosplays That Will Blow You Away," and this cosplay by danabeth349 of Tails ranked second, which was very well-deserved. 
---
7. AmberSkies
Of course, we will end the list with the one and only, Sonic the Hedgehog. He may be an icon of fast-paced platformer games, but perhaps it may be more accurate to classify him as a Smurf than a hedgehog. Or maybe an alien? Nevertheless, AmberSkies really put the effort to look like Sonic. She deserves an A++. 
IF YOU LOVED THIS LIST OF THE TOP SONIC COSPLAY, VISIT OUR CHANNEL ENDLESS AWESOME TO WATCH YOUR FAVORITE CHARACTERS COME TO LIFE!
Contact us if you want to be added on this article.